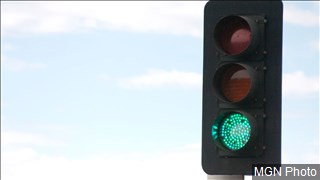 One city leader says the city is addressing a public safety concern.
Right now the stop light at Hart and Veterans Drive is flashing yellow for Hart Street and red for Veterans.
Mayor Joe Yochum says many people have reached out to the city about the light.
He says they're having trouble with the control cabinet for the stoplight.
Officials have ordered a new cabinet for the stop light; however, it will take a couple of weeks for delivery.
Mayor Yochum says he thinks the light will remain blinking for at least the next two weeks.