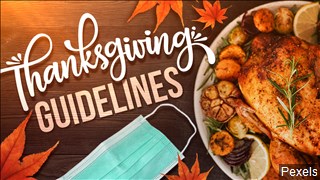 With college students moving back home for either remote learning or the holidays, comes an increased risk of spreading covid-19.
This is why health experts are urging students to exercise caution when going back home.
To reduce unknowingly spreading covid-19, health experts say its a good idea for students to get tested before they leave for break.
If they're positive, doctors say they should stay put.
While traveling a face mask, social distancing and frequent hand-washing is recommended.
Additionally, doctors say once a student returns home they should wear a mask indoors especially around loved ones who are elderly or have a compromised immune system.
Experts also say college students should have a separate bedroom and bathroom while home if possible.