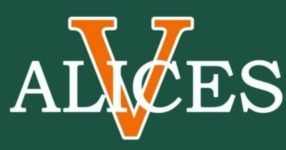 Lincoln girls soccer was red hot last night, beating North Knox 7-2.
Maya Miller had a hat trick, while Sierra Mullins and Arianna Patricio added two goals apiece for the Alices.
Lanie Vestal and Hayle Goff scored the only two goals for North Knox.
The game was close at halftime, with Lincoln only leading three to one.
It only took Mullins 20 seconds into the second half to score her second goal of the night and put the game out of reach.
Lincoln keeper Madalynn Grube made six saves and Brianna Grismore made one save.
North Knoxs' keeper Keylee Neib had eight saves.
The Alices are now five and five on the season, while the Warriors are still looking for their first win of the season, sitting at oh and six.
Both teams play again on Wednesday at 5:30 pm.
Lincoln hosts Jasper, while North Knox hosts Pike Central.