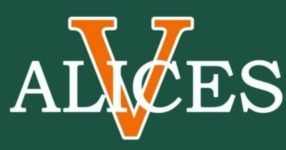 The Lincoln Alices volleyball pushed the game to five sets last night against Evansville Bosse Bulldogs.
The first two sets were close but went to the Bulldogs 25-19 and 25-18.
Lincoln battled back in the next two sets, tying the game at two apiece, with a score of 25-10 and 25-14.
It all came down to the tiebreak fifth set.
The Alices fought hard and made it close, but the Bulldogs came out on top 15-13.
Allyson Beckort had 7 aces and 14 digs.
Jaclyn Sutton recorded a double-double with 11 assists and 10 digs.
Faith Fleetwood helped her team with 6 aces, 5 kills, and 6 digs.
Lincoln is now 3-11.
They are back on the court Tuesday when they take on Evansville Reitz.