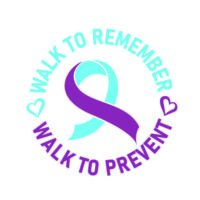 The Vincennes University Counseling Center is partnering with Good Samaritan Hospital and Mental Health America, to host a Suicide Prevention Walk.
Kathy Evans, a counselor at VU, says the event is a way to support survivors as well as those dealing with mental health challenges so they know what resources are available to them.
It starts this Saturday, September 18th at 9:00 am at the VU outdoor track.
You can choose to walk a half-mile, one mile, or three miles to support the cause.
This is a free walk, but there will be t-shirts available to buy for $10.
Kathy Evans talks about how this event is more than just a walk, it's a celebration of life.
Again, the event is this Saturday at the outdoor track on the Vincennes University campus, starting at 9 am.
For t-shirt presale or more information, you can head to suicidepreventionwalkknoxcounty2021.blogspot.com, or call 812-895-1007.