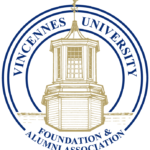 The Vincennes University Alumni Association will honor a local doctor tonight.
Dr. Daniel Combs who practiced medicine for over 50 years and was on staff at Good Samaritan Hospital is the recipient of VU's Walter A. Davies Memorial Citation for Service.
Combs who also served as the Vincennes Lincoln Team Doctor from 1970 to 1990 is currently writing a book about the history of Vincennes with photos he's collected over the years and recounts of the growth and development of the city through the stories of his patients.
Combs currently serves on the Knox County Board of Health and is an active member of the Vincennes Rotary Club. He is a long-time supporter of Vincennes University.
Combs was unable to travel to attend tonight's formal presentation so, VU President Dr. Chuck Johnson will present the citation virtually from VU's Greene Activities Center.
It starts at 6 and will be available via Zoom and Facebook Live.
Visit vinu.edu/davis-dinner for info on viewing the event.
The Davis Award is named in honor of former VU President Walter A. Davis.