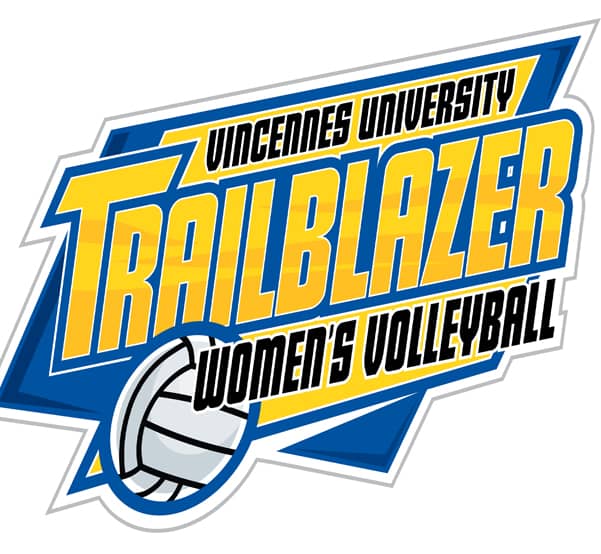 Vincennes University Volleyball won their fifth game in a row last night.
The Trailblazers were in action against defending Region 24 champion the Kaskaskia Blue Angels.
The first set was a back and forth battle as the score was tied 16 times and there were nine lead changes.
Kaskaskia came away with the first set victory, scoring 26-24.
The rest of the night went in VUs favor, as they won the next three sets 25-16, 25-17, and 25-15.
Jagoda Szybinska led the team with 20 points and 16 kills.
Malgorzata Banasiak also contributed a double-double scoring 14 points and 12 kills.
Addison Ainscough had a triple-double scoring 11 points, 16 digs, and 10 kills.
Hannah Graber and Josephine Mulligan were assisting machines last night with Graber having 24 and Mulligan had 23.
The Trailblazers improve to 7-1 on the season and 2-0 in Region 24 play.
They take the court again tomorrow when they travel to Fairfield, Illinois to take on Frontier Community College.