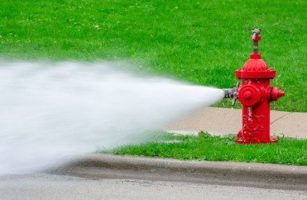 The city of Vincennes continues to flush water hydrants.
Overnight, the hydrants located around Hillcrest Road, Old 50, Belle Crossing, and Honeysuckle Drive were flushed.
Tonight from 8-pm to 4 am the area affected will be Ridgeview Subdivision, Old 50 from Hillcrest Road to Forrest Hills, and the Forrest Hills Subdivision.
You may see some discoloration of water during flushing.