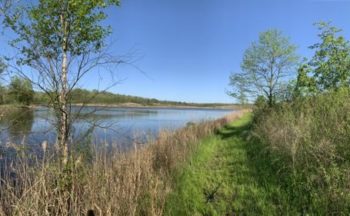 The Patoka River National Wildlife Refuge is growing by 1700 acres.
The refuge sits in Pike and Gibson's counties spanning 20 miles along the lower 3rd of the Patoka River.
The Indiana Chapter of the Nature Conservancy has closed on a purchase of 1700 acres adjacent to the refuge which will be added to it.
It's the biggest land purchase by the conservancy in a quarter of a century.
Director of Conservation Programs Matt Williams was on Inside Indiana Business talking about how the newly purchased land is home to over five dozen animal and 20 plant species…
The conservancy partnered with the US Fish and Wildlife Service on the purchase and ownership will be transferred to the refuge.
The new acquisition is another step toward a goal for the refuge to stretch for 30 miles along the river.