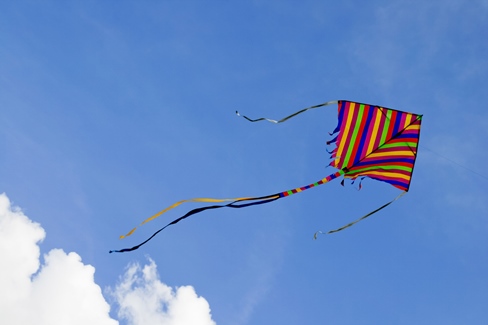 Kite Day returns to the George Rogers Clark National Historical Park on Sunday.
It was originally scheduled for Saturday, but due to the weather forecast it was moved to the next day.
It's the first time since 2019 that the park has held the event.
The program entails park rangers and volunteers partnering with the George Rogers Clark Youth Advisory Council to bring a taste of a national Washington DC event to Vincennes.
This program corresponds with the "Every Kid in a Park" initiative which encourages kids of all ages to get out into the outdoors and explore the wonders of their national parks!
Kite enthusiasts are invited to the grounds of the Clark Memorial for an afternoon of kite flying and other activities.
Park Ranger Joe Herron…
Sign up is at 1-pm this Sunday.  Herron expects there will be around 20 or so kids at a time with 60 or 70 attended throughout the afternoon.