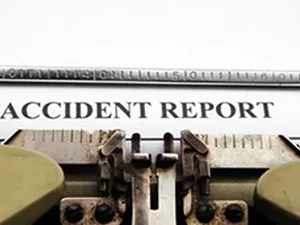 A man suffered neck, spine and leg injuries after being thrown from the bed of a truck.
Jasper police reported that 61-year-old Jeffrey Thomas of Richland, Indiana was climbing down from the bed of a parked pick up when the driver of a Toyota Corolla left a nearby parking lot and then hit a curb on Mill Street in Jasper.
The Toyota accelerated from the curb hitting the rear of the truck thrown Thomas in the air and he landed between the car and the truck.  The ruck was then pushed into another parked vehicle.
Thomas was taken to Memorial Hospital in Jasper and later flown to Deaconess.
The driver of the Toyota, 88 year-old Priscilla Kaiser of Jasper and a passenger, 53-year-old Buster Halcomb also of Jasper suffered injuries and were taken to Memorial Hospital.
The accident occurred on Monday at 3:45pm.